14-days
Safari
Easy
Access
Adapted
Vehicles
Pool (*)

Free
Wi-Fi (*)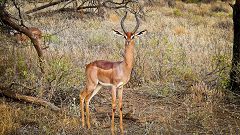 Orix. Females of impala are used to form into harems with their young. Eeach harem is surveilled by a single male who fights other males to defend his group and territory. This can be a very exhausting process and often after the breeding season, goes back to a bachelor herd for a period of time. © Paolo Cecchellero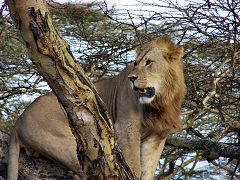 Baboon Cliff (Lake Nakuru). A lion on a tree, in Lake Nakuru National Park. © Yvonne Matiba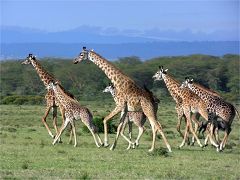 Crescent Island (Lake Naivasha). © Mait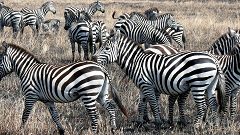 Masai Mara wildlife. Zebras at Maasai Mara. After wildebeest, zebra are the most numerous in the annual migration and can be found easily and abundantly throughout the 15,000 square mile of the Serengeti - Mara region. © Paolo Cecchellero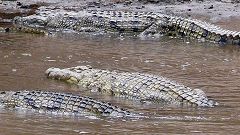 Mara River. During the great migration over two million herbivores move heading north-west from the short grass plains to the Western Corridor of the Serengeti and its Grumeti River. The Mara river is their first real obstacle and gigantic crocodiles are waiting for the hesitant wildebeest to stumble at the crossing. The mass of grunting wildebeest remain on the Mara grasslands until October or November. Then, as the storm clouds gather in the south, the vast herds return to their breeding grounds. © Paolo Cecchellero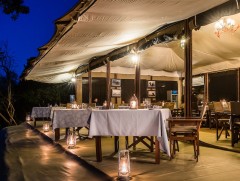 Mara Entim Camp. Entim guests are usually first on the scene, without other tourist traffic around. No need to rush out the reserve before gates close and no need for tedious car drive to get into wildlife action. Entim is conveniently located in the heart of the Mara National Reserve.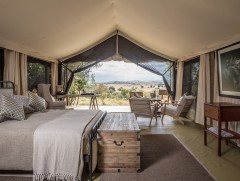 Mara Entim Camp. Mara Entim Camp features an unrivalled observation point for seeing and taking pictures of the animals, all year around. Its location is particularly suited to observe one of the the greatest wildlife show on earth, when a million wildebeest, zebra and antelope migrate from the Serengeti into the Masai Mara (July-October).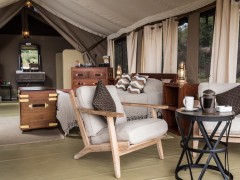 Mara Entim Camp. Mara Entim Camp has 12 new luxury en-suite guest rooms, handsomely decorated using earthy tones and raised on wooden decks overlooking the Mara River. A seamless flow from inside to outside.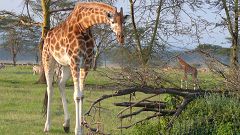 Lake Nakuru. Within the Lake Nakuru Park, are a number of Rothschild's giraffe, translocated for safety reasons from western Kenya © Paolo Cecchellero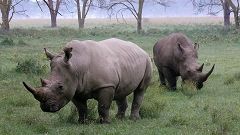 Lake Nakuru. Both the black and white species of Rhinoceros are in fact gray. The white rhino name is a corruption of the Afrikaans word for wide. The wide refers to the white rhino's broad upper lip that is designed for grazing. © Paolo Cecchellero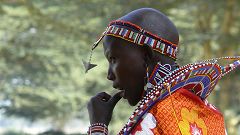 Ol Tukai Lodge (Amboseli). Sometimes Maasai dancers are engaged for the wedding ceremony of people coming from abroad. The multi denominational chapel within the lodge is a suitable place to tie the knot or renew marriage vows. © Paolo Cecchellero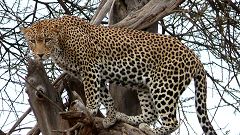 Leopard. Many reserves have all the big five - lion, leopard, elephant, rhino and buffalo - but it's not that easy to see them all, particularly leopard. Leopards are nocturnal, secretive and well camouflaged, but there are some reserves where they are more easily spotted than others. Samburu is one of these places.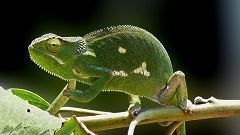 Thomson falls. At the belvedere opposite to the Thomson's falls some guys are used to playing around with chameleons, giving the tourists the opportunity to pose with them for a picture. Thomson's falls are located just few kilometers from Nyahururu, the highest town in Kenya ( 2.360 metres). © Paolo Cecchellero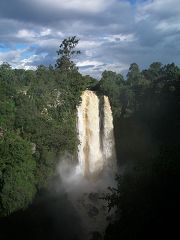 Thomson falls. Thomson's Falls originate where the Ewaso River plummets 75 metres into a boulder-strewn gorge discovered in 1880 by the explorer Joseph Thomson. © Paolo Cecchellero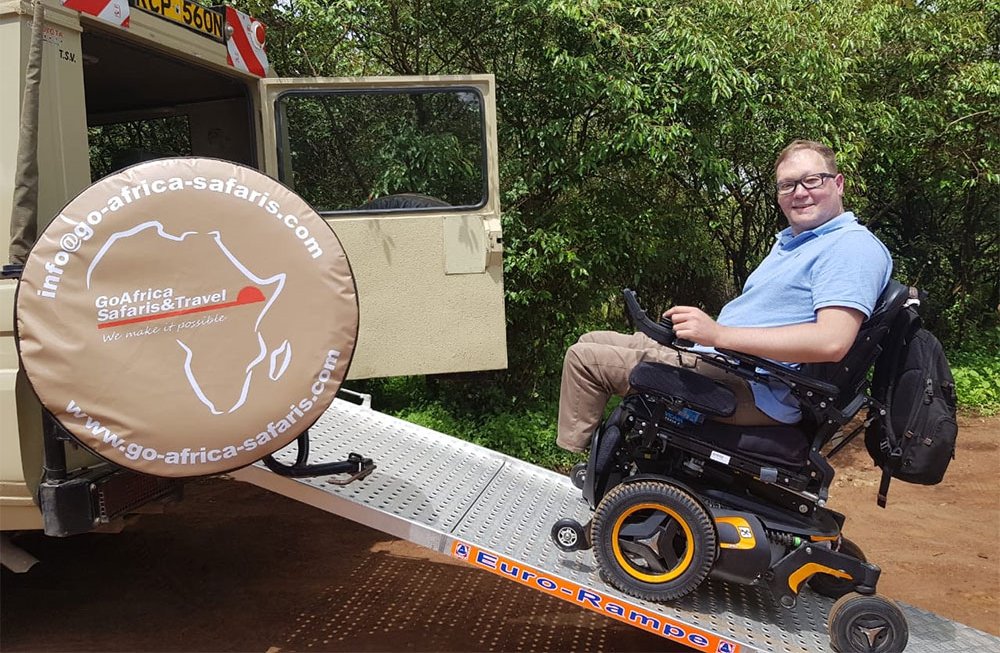 Land Cruiser ramp for wheelchair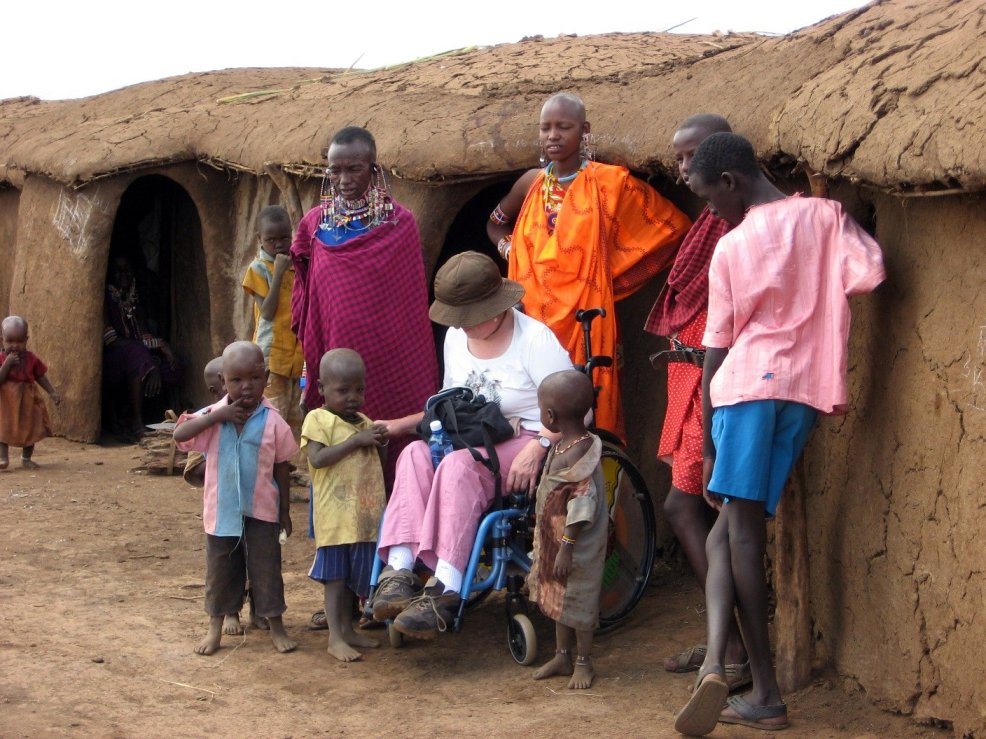 Renate visiting Masai Village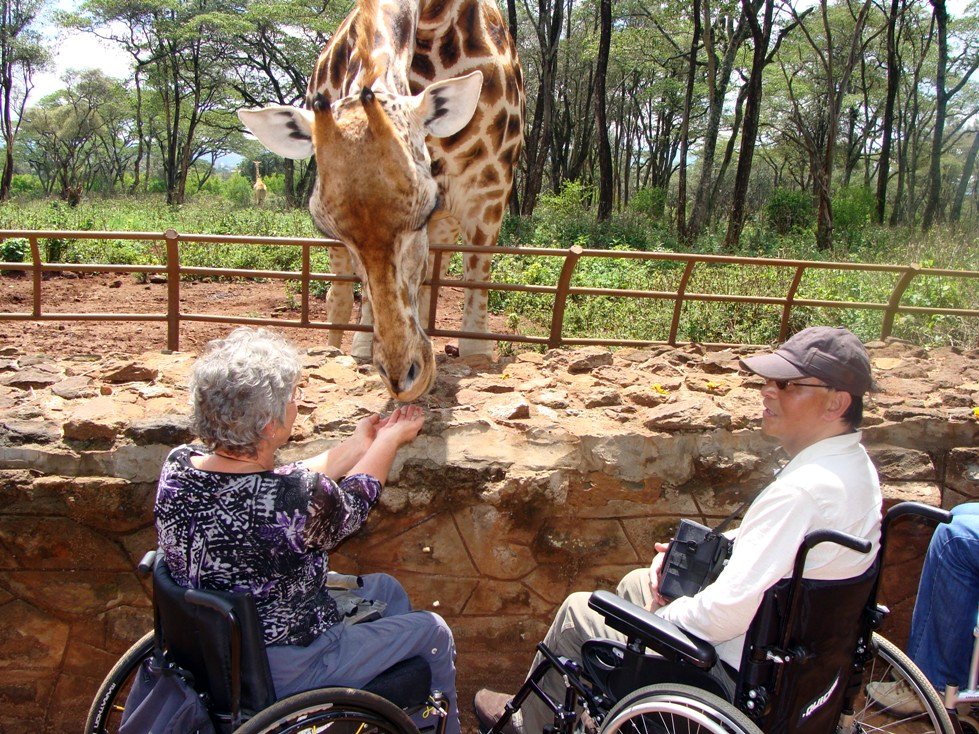 Giraffe Feeding Centre near Nairobi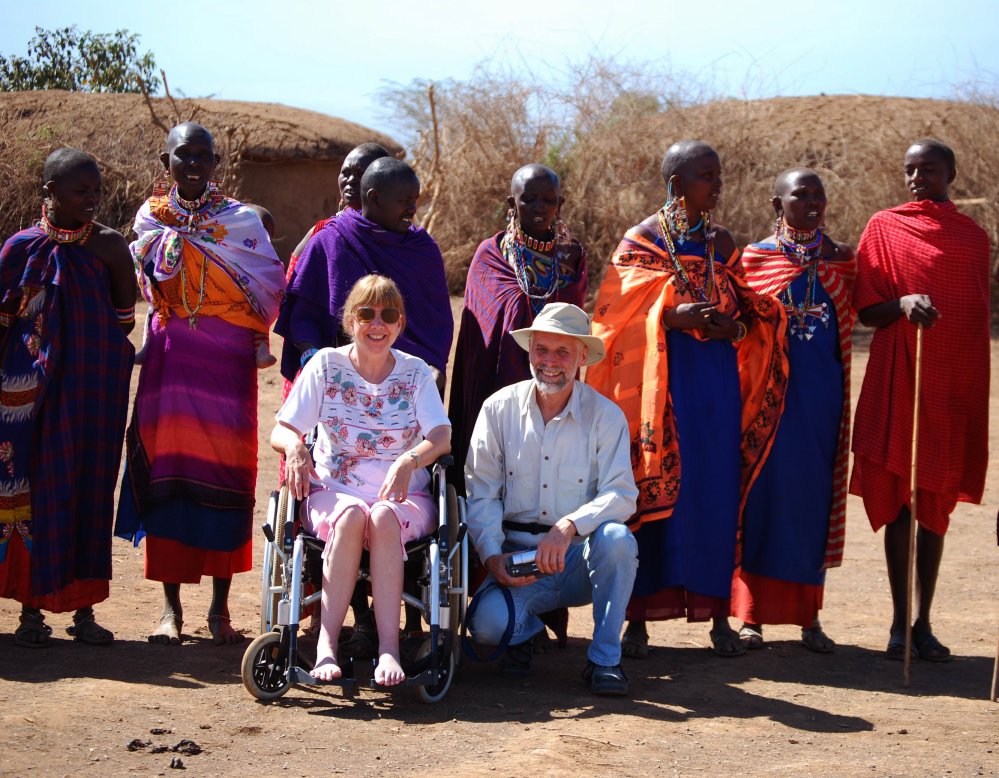 Kay and David visiting a Masai village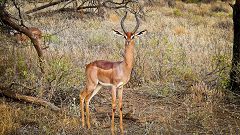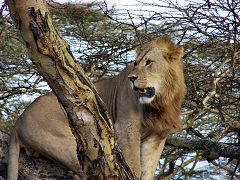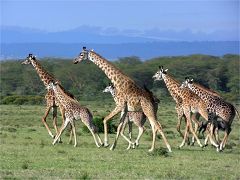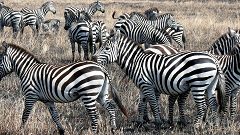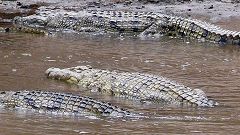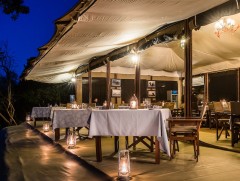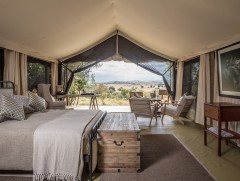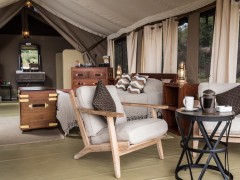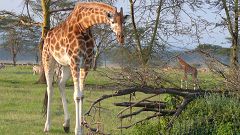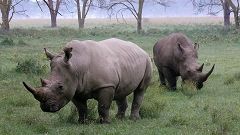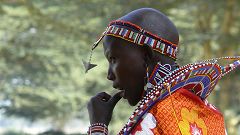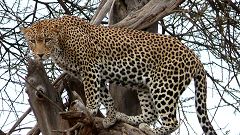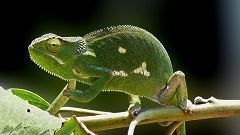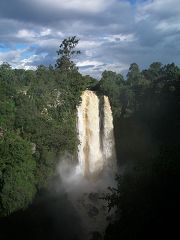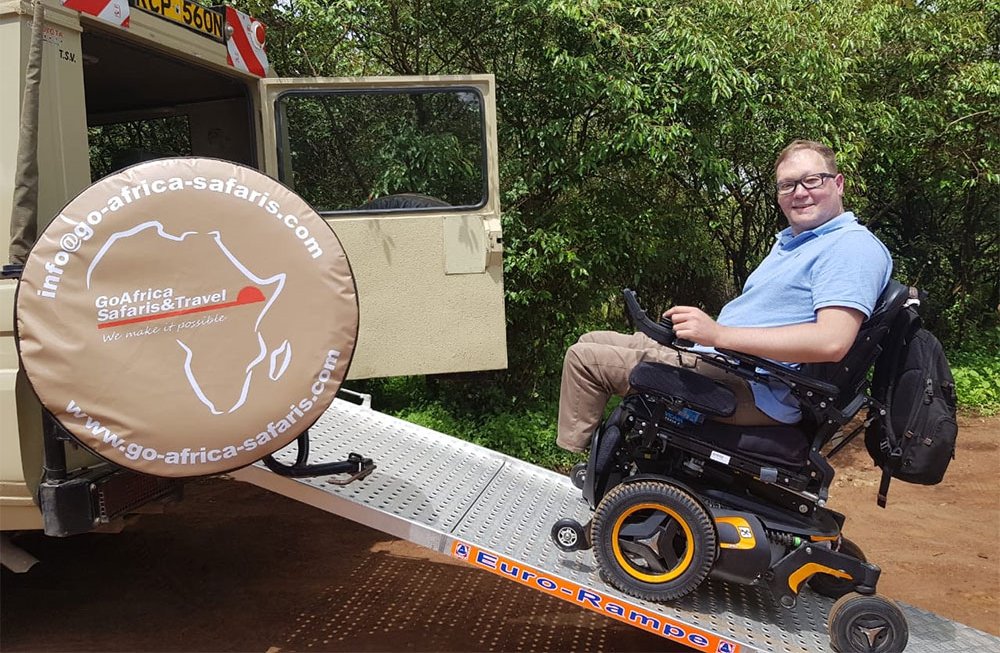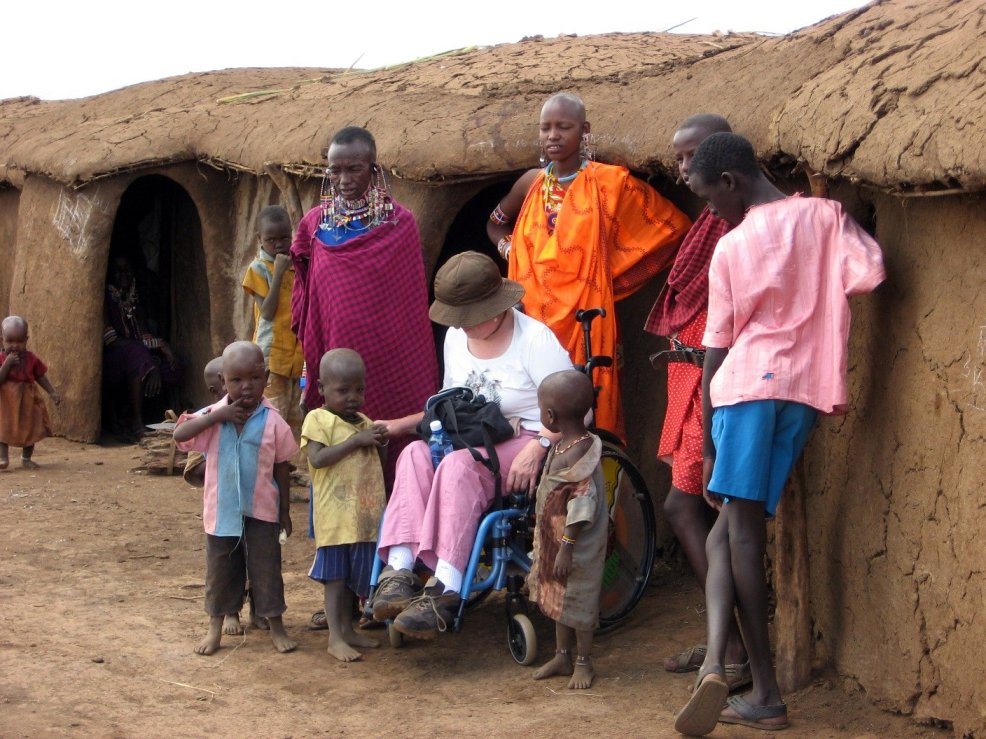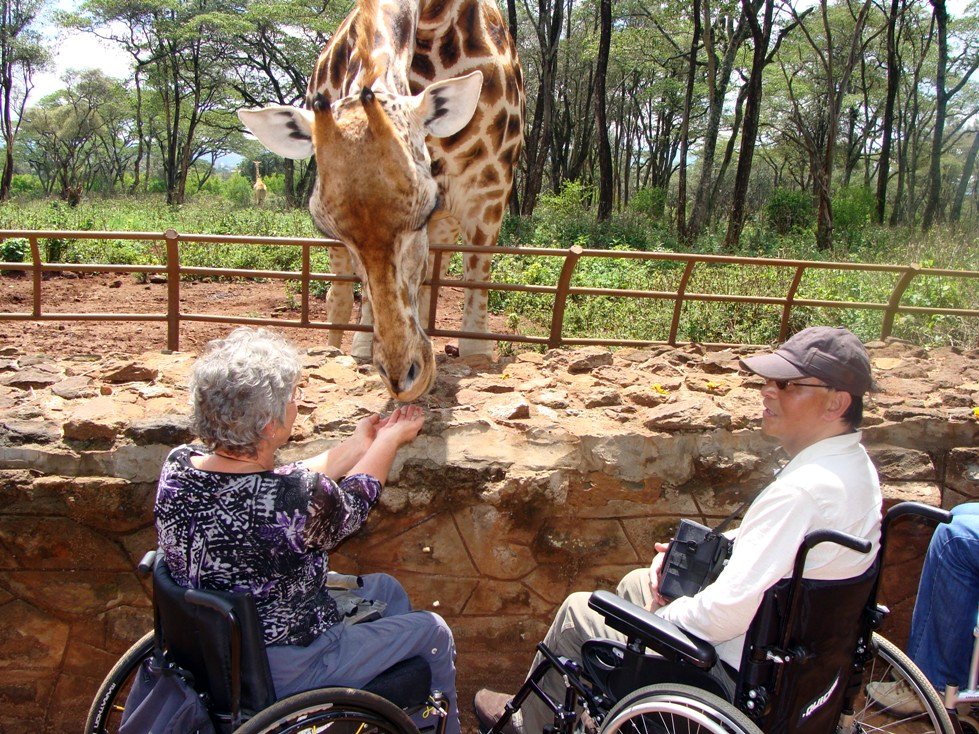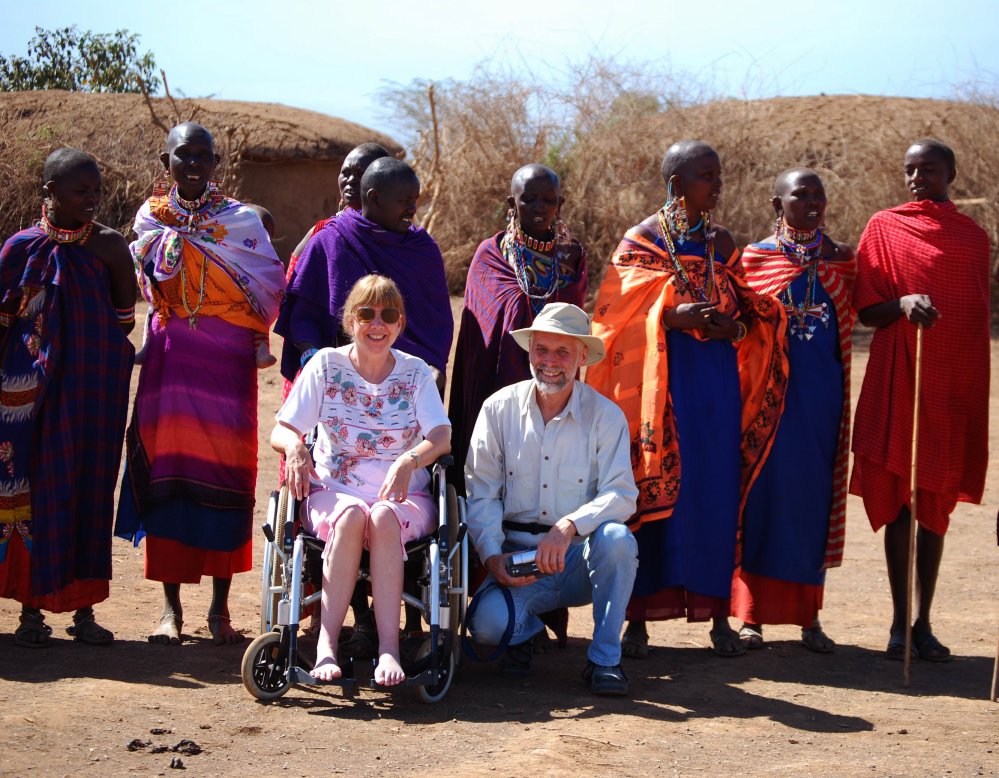 ---
Extended Kenya Trails Safari (k5)
A 14-days safari through Samburu, Ol Pejeta, Lake Nakuru, Masai Mara, Lake Naivasha, Amboseli
Safari highlights
During Extended Kenya Trails Safari (k5) you will driven to explore these superb african spots:
Programme
Day 1 - Arrival Day
Arrival at JKIA (Jomo Kenyatta International Airport) Welcome and pick up by our driver/guide and transfer to one of the airport hotels for Overnight.

Days 2/3 - Nairobi to Samburu National Reserve
After breakfast you start your safari with a visit to the northern part of Kenya, a drive of about 5 hours – (make a brief stop at the equator) to Samburu National Reserve. Samburu is a game-reserve on the banks of the Ewaso Ng'iro river. It is here where George and Joy Adamson raised Elsa the Lioness, made famous in the bestselling book and award-winning movie Born Free! A Park with not so many visitors, here you will find the Gravy Zebra Gerenuk, Somali Ostrich, Reticulated Giraffe and the Beisa Oryx amongst predators like lion, leopard, and cheetah. Arrival on time for lunch – check in at the camp – afternoon game-drive – Dinner & Overnight Samburu National Reserve

Days 4/5 – Samburu – Ol Pejeta Conservancy
After breakfast depart for the Ol Pejeta Conservancy, located between the foothills of the Aberdares and Mount Kenya. The Conservancy hosts the largest black rhino sanctuary in East Africa. A visit to the Chimpanzee Sanctuary is also a great experience. Very good chance to spot the Big 5 here too! – You will also visit the Rhino Sanctuary, Najin and Fatu, the last northern white rhinos in the world were moved to Kenya from the Czech Republic in 2009 and live in a 700-acre northern white rhino enclosure. You will visit with a ranger and learn more about their history, what it takes to protect them and what Ol Pejeta is doing to try and save this subspecies. Dinner & Overnight Sweetwaters tented Camp/Morani wing

Days 6/7 – Ol Pejeta – Lake Nakuru
Today the safari proceeds to Lake Nakuru. Enroute, you will drive along the Eastern edge of the Great Rift Valley and have stunning views of the extinct volcanoes and the lakes that dot the floor of the valley. Lunch at one of the lodges. Dinner & Overnight Lake Nakuru National Park

Days 8/9/10 – Lake Nakuru – Maasai Mara
After breakfast depart for the Masai Mara (long drive of about 6 hours to the entrance of the park) , one of the most famous game reserves! Lunch at one of the camps at the entrance (depends on which camp you will choose) – afternoon game-drive. Spend three full days in the Masai Mara with early morning and afternoon game-drives and lunch at the camp/lodge – alternatively spend most of the day on game-drive with a packed lunch Enjoy the endless plains and breathtaking views, a fantastic place to see sunrise and sunsets. The Mara has an exceptional population of cheetah, leopard, and lions, you can spot them the whole year around Dinner and Overnight at the Masai Mara Game Reserve

Day 11 - Masai Mara Game Reserve – Lake Naivasha
Today the safari proceeds to Lake Naivasha – one of the freshwater lakes at the Great Rift Valley. Check in at one of the lodges along the lake shore and enjoy lunch. Afternoon relax and enjoy the beautiful gardens where antelope, giraffe, zebra come and graze. Boat ride in the afternoon. Dinner & overnight at one of the lodges along the lake

Days 12/13 – Lake Naivasha – Amboseli National Park
After breakfast, proceed to Amboseli National Park, famous for its large herds of elephants and stunning views of Mt. Kilimanjaro. Part of the park is a lake where one can see lots of birdlife. A big variety of wildlife can be spotted on the plains and in the swamps, giraffe, zebra, cheetah, lions, buffalo and many more. Arrive at the Lodge for lunch. Spend two days at Amboseli with game-drives according to your wishes. Apart from large elephant families, the park also has a substantial population of wildebeest and zebra, gazelles, warthog, Masai giraffe, impala, waterbuck and dik-dik. Carnivores are also present, lions, spotted hyenas, wild cats, jackals, and cheetah can be spotted. An abundance of birdlife makes it a great destination for birdwatchers! Your driver-guide will discuss and explain the different options daily. Dinner & Overnight Amboseli National Park

Day 14 – Amboseli – Nairobi
Departure from Amboseli mid-morning – drive back to Nairobi and arrival late in the afternoon. Option: Dinner at one the airport hotels – Transfer to JKIA for your international flight in the evening depending on your flight details
---